If have login problems remove cookies and clear browser cache.

Android Battle Chasers: Nightwar - Mobile Edition by HandyGames
03-29-2019, 05:29 AM
(This post was last modified: 10-26-2019 11:16 AM by Harsha.)

Post: #1
Harsha
Supplier/Super Moderator

Posts: 2,510
Joined: Feb 2013
Battle Chasers: Nightwar - Mobile Edition by HandyGames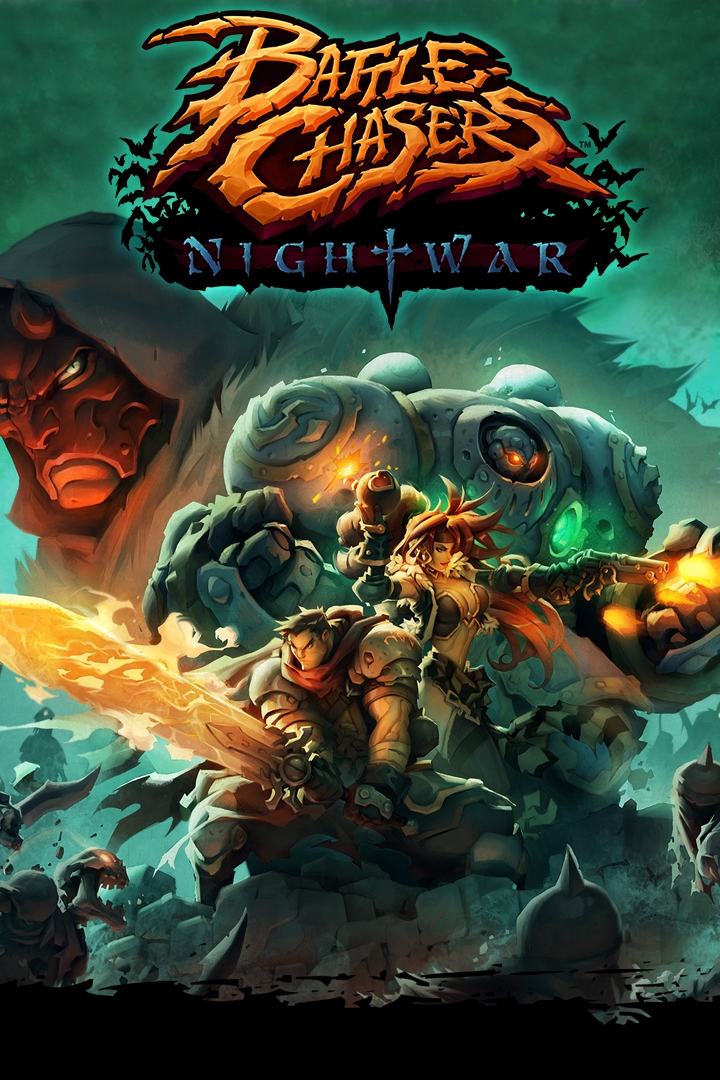 Screen shot & more information:
https://www.handy-games.com/en/games/bat...-nightwar/
The Grey Line. An impenetrable wall of mist hovering over the West Waters, stretching endless from north to south, and towering from ocean crest to dark sky above.
Nothing has ever come from, or survived entering, the historic monolith. The great hero Aramus felt a calling from the Grey Line and crossed, despite the dangers. And like countless warriors, vagabonds, fugitives and fortune seekers before him, never returned. Now, his daughter Gully and her unlikely band of adventurers venture into the mist to uncover her father's mission.
Battle Chasers: Nightwar is an RPG inspired by the classic console greats, featuring deep dungeon diving, turn-based combat presented in a classic JRPG format, and a rich story driven by exploration of the world. Experience turn-based combat with a unique overcharge mana system and incredible Battle Bursts. Explore beautiful, randomly-generated dungeons and an overworld peppered with rare bosses and randomly appearing friends and foes. Build your adventuring party by choosing three of six available heroes from the classic Battle Chasers comic series, each with unique abilities, perks, items and dungeon skills.
Google Play:
Coming Soon
RLS Date: August 1, 2019
04-01-2019, 12:47 AM

Post: #2
Marvel
Junior Member


Posts: 724
Joined: Feb 2013
RE: Battle Chasers: Nightwar - Mobile Edition by HandyGames
Nice... am waiting for this one!!!
08-02-2019, 05:54 AM
(This post was last modified: 08-02-2019 05:36 PM by Harsha.)

Post: #3
Harsha
Supplier/Super Moderator

Posts: 2,510
Joined: Feb 2013
RE: Battle Chasers: Nightwar - Mobile Edition by HandyGames
Early release Samsung store. Sep 5, 2019
12-15-2020, 05:11 PM

Post: #4
Harsha
Supplier/Super Moderator

Posts: 2,510
Joined: Feb 2013
RE: Battle Chasers: Nightwar - Mobile Edition by HandyGames
12-16-2020, 04:46 AM

Post: #5
Harsha
Supplier/Super Moderator

Posts: 2,510
Joined: Feb 2013
RE: Battle Chasers: Nightwar - Mobile Edition by HandyGames

User(s) browsing this thread: 1 Guest(s)