Minigolf Tour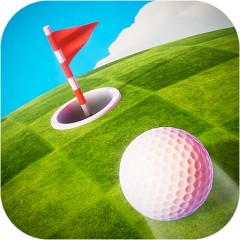 Added
: 09.01.2021

Downloads
: 468

Vendor
: Inlogic Software

Description
: Discover and try out all the awesome minigolf tracks! Compete and earn coins and gems to unlock all the collectibles in chests. Challenge other players to become the ultimate Minigolf Tour champion!
supplied by Harsha
PS: Hi all visitors. Like you know developing new java games is finished (sometimes in the year 2018). Every still live game developing studio has transformed on Android or iOS games. Good luck in 2021. We will try to keep so long on live (dedomil.net archive) how we can. Bye :)
The game's characteristics and screenshots may vary according to the model of your phone.

Android 10.0 (Q) / 1.0.0 (
1920x1080
)

download
59.6MB

©  Dedomil 2oo3-2o21