Coin Princess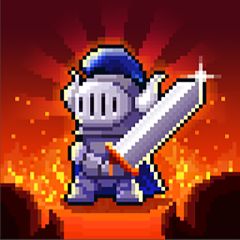 Added
: 18.03.2020

Downloads
: 565

Vendor
: PengTai Interactive Advertising Co.,Ltd.

Description
: The game is a kind of retro trend and has dramatic story and ending!New Horizontal RPG game!
RETRO RPG GAMEPLAY & SOUNDTRACK
This pixel retro RPG is created with nostalgia atmosphere and feel. It's just like those nostalgic sounds and graphics that you played on 8-bit game consoles. You'll love the coin quest and princess pixel rpg game because it features a retro aesthetic with a dramatic story and ending! On top of that - this mmorpg battle is a new Horizontal RPG game! Great if you are looking for new retro rpg challenge!
The game's characteristics and screenshots may vary according to the model of your phone.

Android 8.1 (Oreo MR1) / v1.0.2 (
1920x1080
)

download
25.9MB

©  Dedomil 2oo3-2o2o