PAW Patrol: Air & Sea Adventures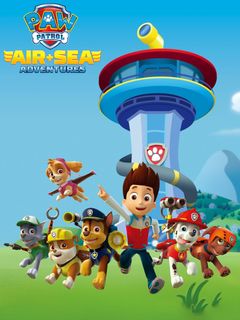 Added
: 19.01.2020

Downloads
: 3168

Vendor
: Nickelodeon

Description
: Pups Take Flight is now PAW Patrol Air and Sea Adventures! Kids take to the sky and sea with the PAW Patrol pups in a game featuring the Air and Sea Patrollers and the team's new flight suits! The PAW Patrol Air and Sea Adventures app teaches children pre-k math skills with the help of their PAWsome pup heroes from the Nick Jr. TV show!
All the game controls are made just for kids, so your preschooler can:
- Fly the skies with 6 pups in 3 different locations
- Explore and dive into the sea with the pups in Adventure Bay
The game's characteristics and screenshots may vary according to the model of your phone.

Android 7.1 (Nougat MR1) / v3.3 (
1920x1080
)

download
115.0MB

©  Dedomil 2oo3-2o2o