Holy Watch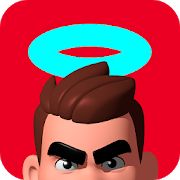 Added
: 17.11.2019

Downloads
: 531

Vendor
: Extra Human

Description
: HOLY WATCH - A game with an original twist on slingshot mechanics. master your halo shooting skills in the battle between good and evil as you advance through unique, action packed levels with multiple obstacles and enemies.
Features:
- Satisfying mechanics
- 100 levels to complete
- Unique obstacles
- Collect all stars
supplied by Harsha
The game's characteristics and screenshots may vary according to the model of your phone.

Android 9.0 (Pie) / v1.0.0 (
1920x1080
)

download
28.7MB

©  Dedomil 2oo3-2o2o