Payload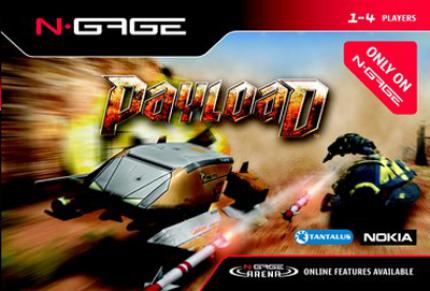 Added
: 14.11.2005

Downloads
: 6658

Vendor
: Nokia

Description
: Enter the future and take on the most dangerous job on the planet! Payload is the first ever combat racing game on the N-Gage, taking you to a 3D world of futuristic high speed vehicles, deadly weapons and even deadlier enemies. Whatever you do, don't lose the cargo! Your job is to transport loads of mined crystalline mineral fuel through hostile environments. Gangs of marauders and rival courier teams are expecting you, and they will do anything to steal your payload. To get paid you have to deliver - that means driving fast, staying alive, and destroying your enemies. Being a courier has never been this much fun! The huge 3D worlds and the gameplay system are designed to enable totally non-linear and unpredictable racing. You can even customize the environments and conditions when challenging friends via Bluetooth, or when Shadow Racing on the N-Gage Arena. The excellent driving dynamics guarantee a realistic driving experience.
Features:
- Easy to pick-up-&-play
- 10 worlds with 200 world objects and 100 cut scene images
- 30 races with 15 different weapons and 11 music tracks
- Customizable races and countless multiplayer races
- 11 different vehicles (Skims) and more than 30 vehicle skins/textures
The game's characteristics and screenshots may vary according to the model of your phone.

Nokia N-Gage (
176x208
)

download
15.6MB


Donate: 1ECupCKyzjmyL2iQKhC85mFm8YiUhiisRz
©  Dedomil 2oo3-2o21