Papers.io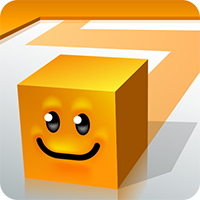 Added
: 14.09.2019

Downloads
: 787

Vendor
: Inlogic Software

Description
: In this game, you fight for the space you share with other players/AI. But it's not as simple as it seems. You have to outwit your opponents and take up as much space as possible at the same time. You can choose from a lot of skins for your avatar too. So what are you waiting for? Jump into it and take the whole playing field for yourself!
Instructions:
You have two goals: 1. Take up as much space as you can by leaving your already conquered space and returning back to it to enlarge it. 2. Kill all other players/AI by running into their trail. But beware! Colliding with your own trail or the bounds of the playing field kills you!
supplied by Harsha
The game's characteristics and screenshots may vary according to the model of your phone.

Android 9.0 (Pie) / v1.0.0 (
1920x1080
)

download
15.2MB

©  Dedomil 2oo3-2o2o