X-Men Legends II: Rise of Apocalypse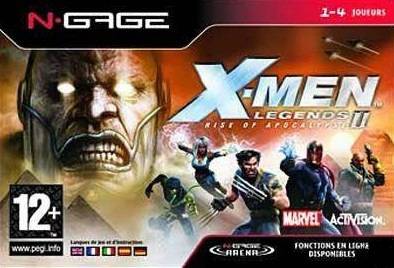 Added
: 31.10.2005

Downloads
: 40810

Vendor
: Barking Lizards

Description
: The X-Men are back with an all new RPG based action adventure as their ongoing battle to protect humanity continues! This time the threat is so immense that Professor Xavier and his X-Men need to join forces with their sworn enemies, Magneto and the Brotherhood of Evil Mutants. Hand pick your heroes from the vast selection of 13 X-Men/Marvel boss villains, train them for battle, and take direct charge of your squad as you set out on your quest. You'll have to explore locations around the world, solve puzzles, look for equipment, and save innocent bystanders - all while fighting the villains that are trying to destroy all of humanity. Apocalypse, his Four Horsemen and a band of heinous henchmen need to be stopped by any means necessary. The stakes have never been this high, and the odds don't look very good. That's why it's important for your team to continuously grow and build themselves into greater X-Men through out the game. To succeed in their mission they have to learn to truly work as a team with the Brotherhood and combine their powers. Take up to three friends with you with Bluetooth or the N-Gage Arena to help you reach your goal. The N-Gage Arena also features unlockable missions.
Features:
- 16 customizable user characters
- More than 25 hours of game play (for a single difficulty level)
- Numerous maps and quests with more than 20 non-player character heroes you can interact with
The game's characteristics and screenshots may vary according to the model of your phone.

Nokia N-Gage (
176x208
)

download
25.2MB


Donate: 1ECupCKyzjmyL2iQKhC85mFm8YiUhiisRz
©  Dedomil 2oo3-2o21