Deep Blue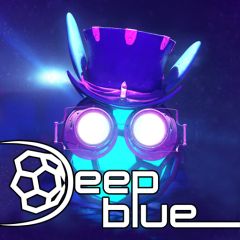 Added
: 09.09.2019

Downloads
: 858

Vendor
: PengTai Interactive Advertising Co.,Ltd.

Description
: multi-dimensional gaming experience beyond anything you've ever played before. Deep Blue: Prepare to have your mind blown. Take a surreal adventure through space, move between unexplored parts of the universe and beware of everything that is purple! This journey requires caution, concentration, and imagination to find the path and avoid danger. Find your way through an impossible platform architecture and escape on time from destruction. Try to control the constantly rolling ball which moves in the three-dimensional maze, avoid deadly obstacles, collect gravitons which will keep the ball on the platform, open and get to the portal before the platform explodes. Sounds easy, right? Just try by yourself :)
supplied by Harsha
The game's characteristics and screenshots may vary according to the model of your phone.

Android 9.0 (Pie) / v1.0.5 (
1920x1080
)

download
132.7MB

©  Dedomil 2oo3-2o2o