Avatar World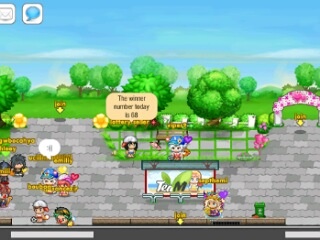 Added
: 28.08.2019

Downloads
: 46513

Vendor
: TeaMobi

Description
: A fun way to IM chat and play games with new friends around the world. Whether you meet friends in the park, work on your farm, fly to Hawaii or go fishing, you will find each zone filled with stunning graphics and exciting social games to play with your friends. Special mini-events are launched every month, allowing you and your friends to enjoy new adventures together - no matter where you are!
How to create account: To get your free account to play Avatar World for java and Android:
1. Click "Menu"
2. Click "Register"
3. Pick your "Account Name" + "Password"
4. Click "Register"
5. Agree to the terms and conditions
6. You don't need to enter any referral code just click "OK"
7. A pop-up message will confirm your registration, and then you can begin playing.
To receive a free account with an active gmail or yahoo e-mail account, please:
1. Go to world.teamobi.com
2. Click "FORUM"
3. Click the red "SIGN UP" button
More FAQ: http://world.teamobi.com/community/threads/9666177/FAQs-AVATAR-WORLD-0.html
The game's characteristics and screenshots may vary according to the model of your phone.

Nokia 255 / C3-00 / E71 (
320x240
)

JAD
|
JAR
606.1kB


Donate: 1ECupCKyzjmyL2iQKhC85mFm8YiUhiisRz
©  Dedomil 2oo3-2o21