Lara Croft GO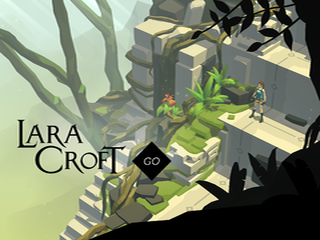 Added
: 24.08.2019

Downloads
: 1731

Vendor
: SQUARE ENIX Ltd

Description
: Lara Croft GO is a turn-based puzzle-adventure set in a long-forgotten world. Explore the ruins of an ancient civilization, discover well-kept secrets and face deadly challenges as you uncover the myth of the Queen of Venom.
- Experience lush visuals and a captivating soundtrack
- Navigate using simple swipe-to-move controls
- Fight menacing enemies, overcome dangerous obstacles and escape deadly traps
- Solve more than 115 puzzles split into 7 chapters
- Collect ancient relics and unlock new outfits for Lara
The game's characteristics and screenshots may vary according to the model of your phone.

Android 6.0 (Marshmallow) / v2.1.110975 (
1920x1080
)

download
498.0MB

©  Dedomil 2oo3-2o2o