Tribia 2: Primal Time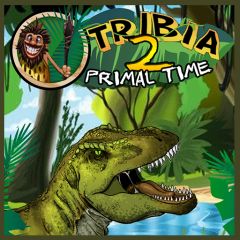 Added
: 11.02.2019

Downloads
: 31390

Vendor
: Qplaze

Description
: You have to train soldiers to hunt huge monsters and build houses! Do not forget, too, that your countrymen people - they may be tired, hungry, frightened, but they can also be fooled. Your task is to organize them into one team and assign responsibilities properly.
Features:
- Colorful, stylish, cartoonish graphics.
- Have fun with live characters.
- Unique style of play and exciting adventures!
- Easy management.
- Exciting missions.
- Many types of buildings.
Note: Install only over JAD file if you don't want DEMO!
The game's characteristics and screenshots may vary according to the model of your phone.

Nokia 6111 (
128x160
)

JAD
|
JAR
236.5kB


Donate: 1ECupCKyzjmyL2iQKhC85mFm8YiUhiisRz
©  Dedomil 2oo3-2o21