Pro Snowboard 3D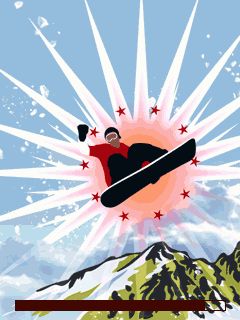 Added
: 04.02.2019

Downloads
: 4799

Vendor
: Nokia

Description
: Best Snowboard game on your Nokia device! With four modes:
Tutorial mode: Practice with the help of your trainer. Recommended for beginners!
Career mode: Perform tricks and try to score as many points as possible. Completing missions gives you a successively higher score multiplier. Doing different kinds of tricks in rapid succession gives you a combo bonus, increasing the score from tricks performed before the combo-meter runs out. You have four minutes to ride down the slope, complete the mission and score as high as you can.
Free ride: In this mode there are no missions. Just you and the slope.
Multiplayer: In this mode you and your friends get to ride down in turns. The best score wins.
The game's characteristics and screenshots may vary according to the model of your phone.

Nokia 2700 Classic (
240x320
)

JAD
|
JAR
373.9kB

©  Dedomil 2oo3-2o2o