Inca Story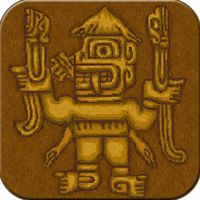 Added
: 02.02.2019

Downloads
: 9839

Vendor
: Trantor Games

Description
: Match and shoot the jewels, pass through 200 levels in this mega pack! 4 original match'n'shoot games in 1 including 'God of Sun Game', 'Rain of Stone', 'Slide a Row' and 'Magic Blow', this pack has something for everyone!
Features:
- Four unique match'n'shoot games under one cover
- 200 levels
- Bright, colorful graphics
- Realistic physics
- 11 bonuses and power-ups
- high scores table
- re-definable controls
The game's characteristics and screenshots may vary according to the model of your phone.

Motorola L2 (
128x160
)

JAD
|
JAR
105.6kB

©  Dedomil 2oo3-2o2o