R.U.S.H Street Boss 2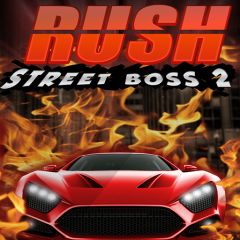 Added
: 28.01.2019

Downloads
: 22600

Vendor
: Qplaze

Description
: Its time for you to get back into the world of high speeds. The fastest and craziest racing game is back with new cars, tracks and crashes. Speed lovers, meet R.U.S.H - Street Boss 2! Put your life on the line and win!
- New cars and tracks;
- Realistic physics, mass crashes and lots of explosions;
- Excellent racing dynamics;
- Simple and pick-up-and-play controls;
Note: Install only over JAD file if you don't want DEMO!
The game's characteristics and screenshots may vary according to the model of your phone.

SonyEricsson K800i (
208x208
)

JAD
|
JAR
385.5kB


©  Dedomil 2oo3-2o21