Forest Treasure Dash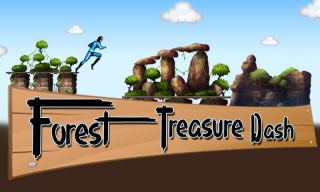 Added
: 21.01.2019

Downloads
: 24832

Vendor
: Game Neeti Technology Pvt. Ltd.

Description
: Forest Treasure Dash is an endless running game with terrific features. Play as a super hero of the villagers. You are on the hunt of the treasure in the jungle. You have to steal the treasure of spoliator, hidden somewhere in the forest. Control the jump and avoid the hurdles coming the way. Double tap to jump high. Collect all the coins to score high and high, beware of bandit man. Also you have to take care of the falling objects, which will slow down your speed. Get an extra chance to run more far at every check-point.
The game's characteristics and screenshots may vary according to the model of your phone.

Samsung GT-S3353 (
320x240
)

JAD
|
JAR
362.9kB


©  Dedomil 2oo3-2o21