Chary Birds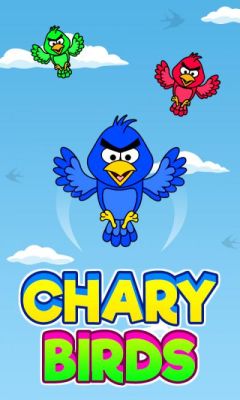 Added
: 20.01.2019

Downloads
: 12110

Vendor
: Game Neeti Technology Pvt. Ltd.

Description
: Chary Birds is an awesome blast puzzle. There are birds on the screen arranged in different manner you have to tap on a bird so that it get blast. If you tap on an egg it will turn into a small bird, a small bird will turn into a medium size bird and a medium size bird will turn into a big bird and the big bird will ultimately get blast and collide with other birds. You will have limited taps in each level. This puzzle has numerous challenging levels. You must think twice before tapping on any bird. Download now and enjoy this mind scratching puzzle.
The game's characteristics and screenshots may vary according to the model of your phone.

Samsung GT-S3353 / S3350 (
320x240
)

JAD
|
JAR
266.2kB


©  Dedomil 2oo3-2o21