Gunship Helicopter 3D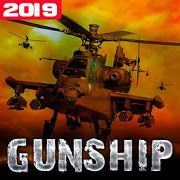 Added
: 16.11.2018

Downloads
: 3372

Vendor
: InfoSoft NI

Description
: Pilot your helicopter to war, shoot, launch missiles, and destroy gunships to pass levels. Best war simulation game. Fight with other helicopters, navigate, follow, strike and kill. Your helicopter is well equipped with 3 different types of ammunition (machine gun, double missile or anti-aircraft).
Main Features:
- 3 different types of ammunition
- Incredible Action War
- Best 3d Graphics
- Cool Sound Effects
- Amazing Helicopter Apache
- Leaderboard To share with Friends (coming soon)
- Military Artillery
- Crazy Gunships Battle
supplied by Harsha
The game's characteristics and screenshots may vary according to the model of your phone.

Android 4.4 (KitKat) / v1.0 (
1920x1080
)

download
59.7MB

©  Dedomil 2oo3-2o2o