Big Machines Simulator 3D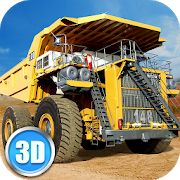 Added
: 05.08.2018

Downloads
: 1333

Vendor
: Game Mavericks

Description
: Operate big machines to have a new amazing experience! Forget about small tractors and excavators! We prepared for you real transport beasts! One of the best things about this 3d simulator is that you get to drive multiple heavy vehicles all in one game. Start your work today! Dig ground with a mine excavator, deliver cargo with a quarry lorry, operate Earthmover and do many other cool things!
Features of Big Machines Simulator 3D:
- Giant machines
- Real cosmoport
- 3D graphics
- Vehicle sounds
- Realistic vehicle controllers
- Real vehicles to drive
- Many types of machines
- Big real construction
supplied by Harsha
The game's characteristics and screenshots may vary according to the model of your phone.

Android 8.1 (Oreo MR1) / v1.0 [FULL] (
1920x1080
)

download
66.1MB

©  Dedomil 2oo3-2o2o