Tank Fling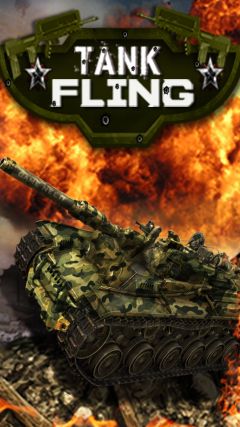 Added
: 25.12.2017

Downloads
: 17167

Vendor
: Game Neeti Technology Pvt. Ltd.

Description
: Command the World War with Tank Fling game featured with attractive graphics and smoother gameplay. Defend your base from the attacks of enemy tanks, fighter planes and helicopters. To solve this puzzle you need to destroy all the tank, each with movable turret and heavy cannon, from the battle field except for one to continue to the next Mission. But one thing you must remember, you can not destroy adjacent tank i.e. the tank which is your neighbor. Also you can not fling a tank directly off the battle field. Surely Tank Fling game could possibly keep you busy for days with your great suggestions. Fling the tank with your finger tip. Plan your moves carefully and enjoy this fun arcade puzzle. This game is perfectly suitable for all age group.
The game's characteristics and screenshots may vary according to the model of your phone.

LG KE820 (
220x176
)

JAD
|
JAR
186.3kB

©  Dedomil 2oo3-2o21