Giga Jump 2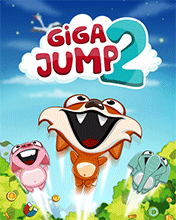 Added
: 07.12.2017

Downloads
: 23201

Vendor
: Inlogic Software

Description
: Pick a fox, elephant or a piggy and jump as high as possible in the endless mode and complete all the levels. Interact with the environment for surprising reactions of the world's inhabitants and recieve a reward. Great music, funny visuals and many upgrades are waiting for you!
supplied by Harsha (Android version)
The game's characteristics and screenshots may vary according to the model of your phone.

Nokia 5500 / 6230i (
208x208
)

JAD
|
JAR
273.7kB


Donate: 1ECupCKyzjmyL2iQKhC85mFm8YiUhiisRz
©  Dedomil 2oo3-2o21