Pro Cricket 2018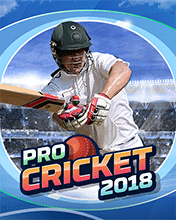 Added
: 11.09.2017

Downloads
: 53569

Vendor
: Inlogic Software

Description
: Pro Cricket 2018 is a stunning game based on reflex and skill. Play for one of 8 national teams in a single match or a world tournament. Realistic visuals and skill-based addictive gameplay will keep you immersed in the game like never before.
supplied by Harsha (Android version)
The game's characteristics and screenshots may vary according to the model of your phone.

Nokia N70 (
176x208
)

JAD
|
JAR
294.8kB

©  Dedomil 2oo3-2o2o