Ramadan Street Run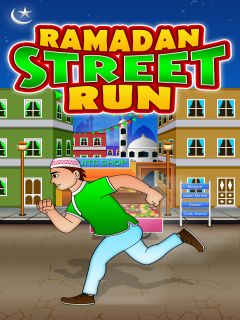 Added
: 20.06.2017

Downloads
: 28718

Vendor
: Game Neeti Technology Pvt. Ltd.

Description
: This fantastic endless running game Ramadan Street Run has landed to welcome the fasting month of Ramadan. Your friends and family are waiting for you to come and Join them for Iftar or Fatoor. Your objective is to run in streets, dodge the obstacles in street and collect coins and eatables for them. Ramadan Street Run is all about running your way through town with addictive game-play and challenging missions. Let's see how far you can run and set a high score in every single time you play. Ramadan Street Run gives you the best running game experience. Are you up for the challenge? Find out in this action-packed running game.
The game's characteristics and screenshots may vary according to the model of your phone.

Samsung A897 Mythic (
360x640
)

JAD
|
JAR
409.9kB

©  Dedomil 2oo3-2o2o