RCB Star Cricket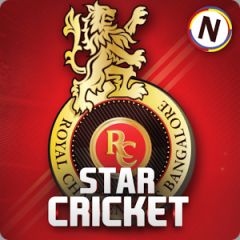 Added
: 28.03.2017

Downloads
: 11966

Vendor
: Nazara Technologies Pvt Ltd.

Description
: Relive the most memorable matches in the IPL with your favorite team RCB and its dynamic superstar Virat Kohli in RCB Star Cricket! Join the action on the pitch with an all star cast of batsmen and slog, sweep, smash, flick your way to the challenging targets set over the course of some exciting IPL run chases!
supplied by Harsha
The game's characteristics and screenshots may vary according to the model of your phone.

Android 4.0.0-2 / v1.0 (
1920x1080
)

download
31.8MB

©  Dedomil 2oo3-2o2o