Durak 3 Classic BT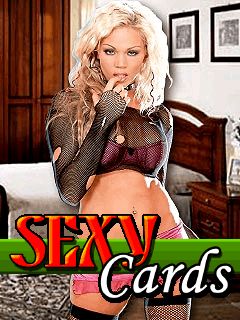 Added
: 02.03.2017

Downloads
: 21163

Vendor
: NET Lizard

Description
: Play cards with a hot, sexy beauty and she will strip for you as you keep winning! She is not only amazingly hot, but also smart! This beauty loves to win! But if she loses, she will gladly show you the beauty of her body. And you would be able to see her every curve and hollow. If you let her win, be aware of her sharp tongue! She would be glad to sting you with her comments. You opponents can be not just virtual beauties, but also real players using BlueTooth channel.
Note #1: Install only over JAD file if you don't want DEMO!
Note #2: RU lang only.
The game's characteristics and screenshots may vary according to the model of your phone.

Nokia 6230i [RU] (
208x208
)

JAD
|
JAR
300.6kB


Donate: 1ECupCKyzjmyL2iQKhC85mFm8YiUhiisRz
©  Dedomil 2oo3-2o21