Circuit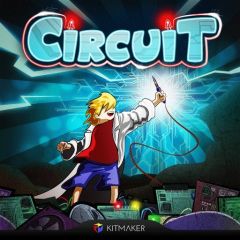 Added
: 26.01.2017

Downloads
: 15941

Vendor
: Kitmaker Entertainment

Description
: Build your Robot Dog completing challenging puzzles that will test your ability in this awesome logic game. But it won't be easy, to succeed you will have to use amazing tools through multiple levels.
supplied by Harsha (Android version)
The game's characteristics and screenshots may vary according to the model of your phone.

LG i900 (
480x800
)

JAD
|
JAR
421.5kB

©  Dedomil 2oo3-2o2o