R.U.S.H Hard Race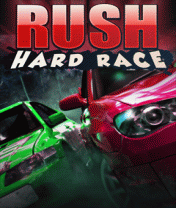 Added
: 15.10.2016

Downloads
: 8032

Vendor
: Qplaze

Description
: It's time for you to get back into the world of high speeds. The fastest and craziest racing game is back with new cars, tracks and crashes. Speed lovers, meet Rush - Hard Race! Put your life on the line and win!
Note: Install only over JAD file if you don't want DEMO!
The game's characteristics and screenshots may vary according to the model of your phone.

Nokia N70 (
176x208
)

JAD
|
JAR
284.4kB

©  Dedomil 2oo3-2o18