Slot Machine 2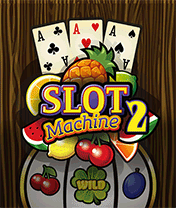 Added
: 03.07.2016

Downloads
: 17113

Vendor
: Inlogic Software

Description
: If you enjoy slot machine games, then Slot machine 2 is the game for you. Beautiful classic slot style gameplay comes with juicy fruits and big wins. Play slots with Wilds, Free Spins and Bonus game features like in Vegas. Just spin the wheels and try your luck!
supplied by Harsha (Android version)
The game's characteristics and screenshots may vary according to the model of your phone.

ZTE X990 (
320x240
)

JAD
|
JAR
247.1kB

©  Dedomil 2oo3-2o2o