Angry Girls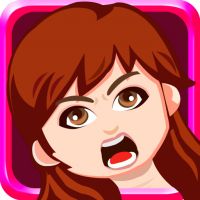 Added
: 23.02.2016

Downloads
: 6115

Vendor
: Game Neeti Technology Pvt. Ltd.

Description
: Angry girls are on attack, the awful bad guys are teasing the girls. Help girls to punish the terrible guys. Use the amazing powers to drive away the boys, use are simple, just flick and shoot at boys. Hit by stone to drive away 1 dreadful boy or hit by balloon to drive away all bad guys. But you have to spend your score to use these powers; your score will decrease by an amount. Although you have unlimited shots to hit but you have to show your shooting skills and precise target setting. You have only 3 lives but don't worry your best friend is there to take your revenge. Every next level is hard and tough than the previous one, and each level requires sense, skill, and power to shoot. You can say this game is one which is Easy to Play but Hard to Master.
The game's characteristics and screenshots may vary according to the model of your phone.

Samsung SGH-D500 (
176x220
)

JAD
|
JAR
209.8kB


©  Dedomil 2oo3-2o21