Cannon Rats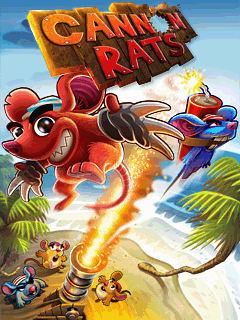 Added
: 16.04.2011

Downloads
: 51906

Vendor
: Gameloft

Description
: Solve 90 puzzle levels in 6 appealing locations like the Beach, Ruins & Pirate Ship. Simple gameplay using the touch screen but also compatible with regular phones. Bombard the enemy with 6 different cute and powerful Cannon Rats.
Cheat: When Play the game press #1379* and the level is completed.
The game's characteristics and screenshots may vary according to the model of your phone.

Amoi 8512 (
176x220
)

JAD
|
JAR
263.8kB

©  Dedomil 2oo3-2o2o