FIFA 2016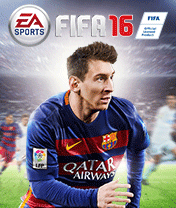 Added
: 05.10.2015

Downloads
: 349010

Vendor
: EA Mobile

Description
: Ready to play the beautiful game - on mobile? Celebrate every awesome attack, nail-biting goal and powerful win. Choose your favourite players from over 150 licensed teams and go to battle in real leagues in arenas from around the world. Play beautiful, wherever you are. Get EA SPORTS FIFA 16 now!
supplied by Citrus & Dedomil
The game's characteristics and screenshots may vary according to the model of your phone.

Nokia Asha 305 (
240x400
)

JAD
|
JAR
969.2kB

Nokia Asha 311 (
240x400
)

JAD
|
JAR
1.1MB

Samsung GT-S5230 (
240x400
)

JAD
|
JAR
969.2kB


Donate: 1ECupCKyzjmyL2iQKhC85mFm8YiUhiisRz
©  Dedomil 2oo3-2o21