Cross the Road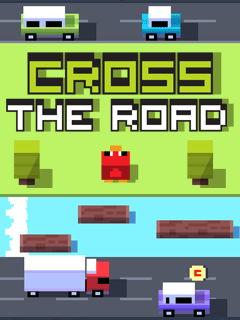 Added
: 06.09.2015

Downloads
: 11169

Vendor
: Inlogic Software

Description
: Have you ever felt the adrenaline of dodging traffic while crossing the road? Jump into the role of small animals desperately trying to reach their destination - whatever it may be - and cross as many roads, railways and rivers as you can!
supplied by Vampire GraN
The game's characteristics and screenshots may vary according to the model of your phone.

LG KU990 (
240x400
)

JAD
|
JAR
171.1kB

Nokia Asha 305 / 308 / 311 (
240x400
)

JAD
|
JAR
171.0kB

Samsung SGH-i900 / GT-S5230 (
240x400
)

JAD
|
JAR
170.8kB

©  Dedomil 2oo3-2o19