Galaxy on Fire 2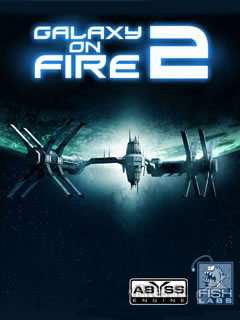 Added
: 11.07.2005

Downloads
: 20287

Vendor
: Fishlabs

Description
: A long-awaited continuation of repeatedly awarded space action-game for your mobile phone! Welcome to the world of Galaxy On Fire 2! In the world of Galaxy On Fire 2: Explore fascinating world of Universe Discover all its secrets and dangers An astounding 3D graphics Unprecedented depth of gameplay! The character of the first episode Kate T. Maxwell is drifting in space and time after malfunction of the hyperdrive of her spacecraft. 35 years have passed and she awakens at last in a changed universe and understands that an unknown enemy penetrates trough temporal tunnels onto Galaxy and attacks solar systems! And the destiny of the entire Galaxy is in his hands! In your hands...
supplied by HarpreeT (K800i)
The game's characteristics and screenshots may vary according to the model of your phone.

Galaxy on Fire 2 3D 240x320 N95 (
240x320
)

download
1.5MB

SonyEricsson K800i (
240x320
)

JAD
|
JAR
1.4MB


©  Dedomil 2oo3-2o21