Campground Manager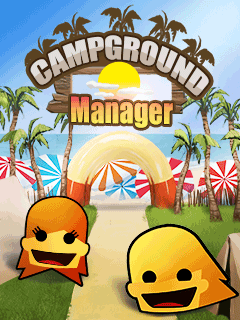 Added
: 26.03.2014

Downloads
: 1004

Vendor
: AMA

Description
: Your camp attracts loads of tourists! Guide your customers according to their needs to the different amenities like the bar, the restaurant or the gym… but don't hang around! This year, the tourists are very demanding and seriously lack patience! Be creative and offer them a free refreshing shower before you take care of them! Keep your customers satisfied and you will be well-rewarded!
How long can you hold on?!
Features:
• Simple and addictive gameplay.
• 3 levels of difficulty.
• 7 different activities: bar, restaurant, casino, relaxation room, gym, cybercafé and spa.
• Complete challenges and climb to the top of the leaderboard with the social features.
The game's characteristics and screenshots may vary according to the model of your phone.

Motorola / HTC / Samsung / SonyEricsson [Android v2.3.3+] (
540x960
)

download
21.2MB

©  Dedomil 2oo3-2o2o