Real Football 2012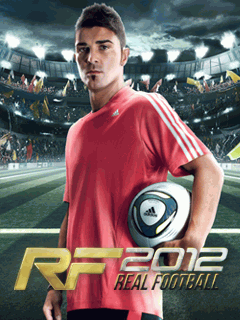 Added
: 02.09.2011

Downloads
: 855872

Vendor
: Gameloft

Description
: Enter the best football experience on mobile. Improved graphics, new animations, a great football atmosphere, Bluetooth multiplayer and many game modes including 2012 European Cup await you!
Cheat: In main menu press 24462 to activate ML mode.
- IN CLUB MASTER/ENTER THE LEGEND MODE: Press 2468 to activate cheat mode and to win everything. (YOU MUST ACTIVATE ML mode at first)
- IN THE GAME: After activating ML mode Press Right Soft Key to get a secret menu named HAND OF GOD.
- CPU vs CPU/Legend mode: On main menu, press */# to toggle these modes.
The game's characteristics and screenshots may vary according to the model of your phone.

SonyEricsson Xperia X8 (
320x480
)

download
1.8MB

Samsung GT-S5292 / GT-S5296 (
320x480
)

JAD
|
JAR
501.8kB

Samsung GT-S5380K / S7250 (
320x480
)

JAD
|
JAR
1.5MB

©  Dedomil 2oo3-2o21