Marv The Miner 2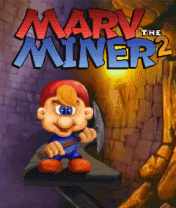 Added
: 07.11.2007

Downloads
: 6144

Vendor
: Digiment

Description
: Guide Marv through the mines of Kazarakt! Marv the Miner 2 is a classic 2D platform game where the main objective is to highlight all platforms to progress to next level.
supplied by Harsha (Android version)
The game's characteristics and screenshots may vary according to the model of your phone.

Android 2.1 / v2.4.4 (
1920x1080
)

download
16.7MB

©  Dedomil 2oo3-2o2o